Travel Destinations in Indonesia that are Rarely Known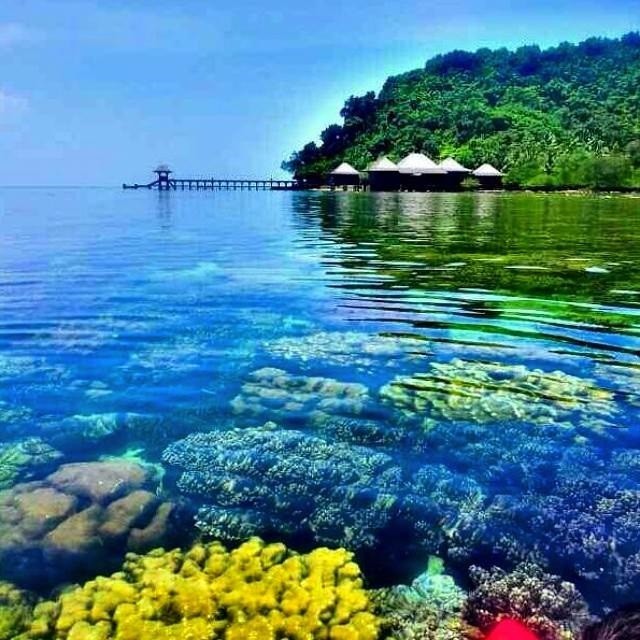 Travel Destinations in Indonesia that are Rarely Known. Indonesia is rich in nature and will never run out to be explored. Lots of hidden gems or hidden tourist paradise in Indonesia waiting to be visited. The following are recommendations from thousands of tourist destinations in Indonesia that are rarely known
Lake Kakaban, East Kalimantan

The first hidden tourism in Indonesia is a freshwater lake on Kakaban Island, Derawan Islands, East Kalimantan. Unlike other lakes which are usually inhabited by fresh fish, this lake is inhabited by jellyfish.
Pink Beach, East Nusa Tenggara

Travel Destinations in Indonesia that are Rarely Known. Talking about tourism on Komodo Island, what must have crossed your mind is the excitement of witnessing this endemic Indonesian animal up close. However, on this island, there is still a hidden tourist paradise of Indonesia that is still rarely known to people, namely beaches with pink sand. Around the world, there are only seven beaches that have pink sand and one of them is on Komodo Island, East Nusa Tenggara. The color of the sand comes from the grains of white sand mixed with pink coral flakes. The seawater around Pink Beach is very clear, so it is perfect for snorkeling or diving.
Read also : The Most Favorite Mountain in Indonesia
Lake Gunung Tujuh, Jambi

Lake Gunung Tujuh, located in Kerinci, Jambi, is the highest lake in Southeast Asia. This lake is called Gunung Tujuh because it is surrounded by seven mountain peaks. This rarely known Indonesian tourist destination is included in the Kerinci Seblat National Park area, precisely at the top of Mount Tujuh, so it takes effort to get to this lake.
Soda water baths, North Sumatra

Relax, you read that right, the name of a tourist spot in Indonesia that is rarely known to people is indeed the Soda Water Bath. This tourist destination in Indonesia is located in Tarutung, North Sumatra, and is the only soda water pool in Indonesia. It is called a soda water pool because many bubbles are coming from the pool and it looks like soda.
Giliyang Beach, East Java

Try playing to Giliyang Beach in Sumenep Regency, Madura, East Java. The island is known to have the best oxygen quality in the world and its oxygen content is above the average for other regions, which is 21%. Not only enjoying healthy air but here you can also visit many other interesting Indonesian tourist destinations such as beaches and caves.